Sobre nós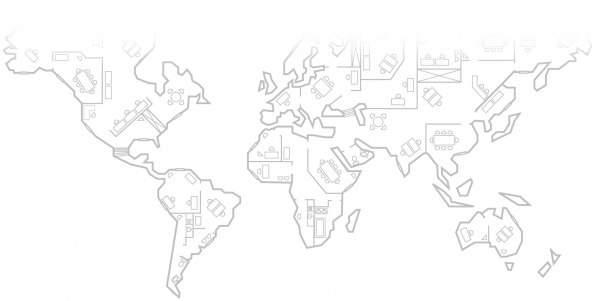 World-Architects.com—a rede líder de arquitectos de prestígio, arquitectos paisagistas, engenheiros, designers de interiores, designers de iluminação e fotógrafos de arquitectura—une designers, contraentes e a indústria com o objectivo de promover, qualitativamente, a arquitectura de renome.
Além dos 2000 perfis de escritório em mais de 40 países, as rubricas ainda apresentam ofertas de emprego e produtos e a agenda fornece regularmente informações importantes para profissionais exigentes. eMagazines informam semanalmente sobre as novidades na arquitectura.
Os perfis de escritório apresentados são cuidadosamente seleccionados de acordo com alguns critérios, tais como, profissionalismo, autonomia e qualidade de design e os perfis devidamente estruturados são apresentados de forma a que o visitante navegue facilmente pela página. O que é que este escritório construiu? Que concursos ganhou? Que prémios obteve a equipa? Quais são os projectos de referência e onde foram publicados?
World-Architects.com tem uma rede de curadores locais em mais de 15 países e publica os conteúdos no respectivo idioma local e em inglês o que facilita o acesso, quer a nível internacional quer local. world-architects.com é editado pelo PSA Publishers com sede em Zurique e foi fundado em 1994.
World-Architects.com é um instrumento de comunicação indispensável e um meio importante para todos os que criam, concebem, promovem e transmitem a boa arquitectura.
Por favor, contacte-nos!
Others about us
"Surprisingly many interesting young and emerging architects in the selection!"
Süddeutsche Zeitung (Newspaper), Germany
"We love world-architects.com, because it keeps us informed and makes us a part of a major international network".
Prof. Dipl. Ing. Ruth Berktold, Yes architecture, München
"I have been amazed by how many inquiries we receive via world-architects.com - from genuine prospective clients to editors wanting to publish our projects, and, of course, from young talented architects looking for work."
Belmont Freeman, Belmont Freeman Architects, New York City
"The world-architects.com site allows me to send the client links to the firms I know and even to search for new architectural firms whose work and experience might be just what my client is looking for."
Margery Perlmutter, Land Use Lawyer, New York
"I'm just preparing a proposal for an investor who selected us on world-architetcs.com"
Olivier Périer, Urban Platform, Brussels
"The perfect place for real estate developers to find the right architect."
Schöner Wohnen (Magazine), Switzerland

Say something about us